Introduction
On April 28th United Way Oxford and the Oxford County Community Health Centre (OCCHC) opened the doors to the Light House, a Tillsonburg-based transition house providing safe and secure housing to Oxford County community members.
The Light House can accommodate 7 adults at a time with each guest having their own private bedroom space with a bed, dresser, chair, and mini fridge. The remainder of the house is common area space, with a separate private space available for service providers and community partners to meet with and support residents. Individuals can stay at the Light House for up to 364 days. The OCCHC Housing Support team helps residents work to secure their own future independent housing and offers a variety of supports during and following an individual's stay.
Homelessness
Social determinants of health are non-medical factors that significantly impacts a person's overall health and well-being. They are the social, economic, and environmental conditions in which people are born, live, work, and age, and they have a profound influence on a person's health outcomes.
Homelessness is an identified community priority in Oxford County, and a social determinant of health. It affects individuals from all demographics, each with their unique histories and experiences. For many, landing in such circumstances is an unfortunate outcome of a complex interplay of factors.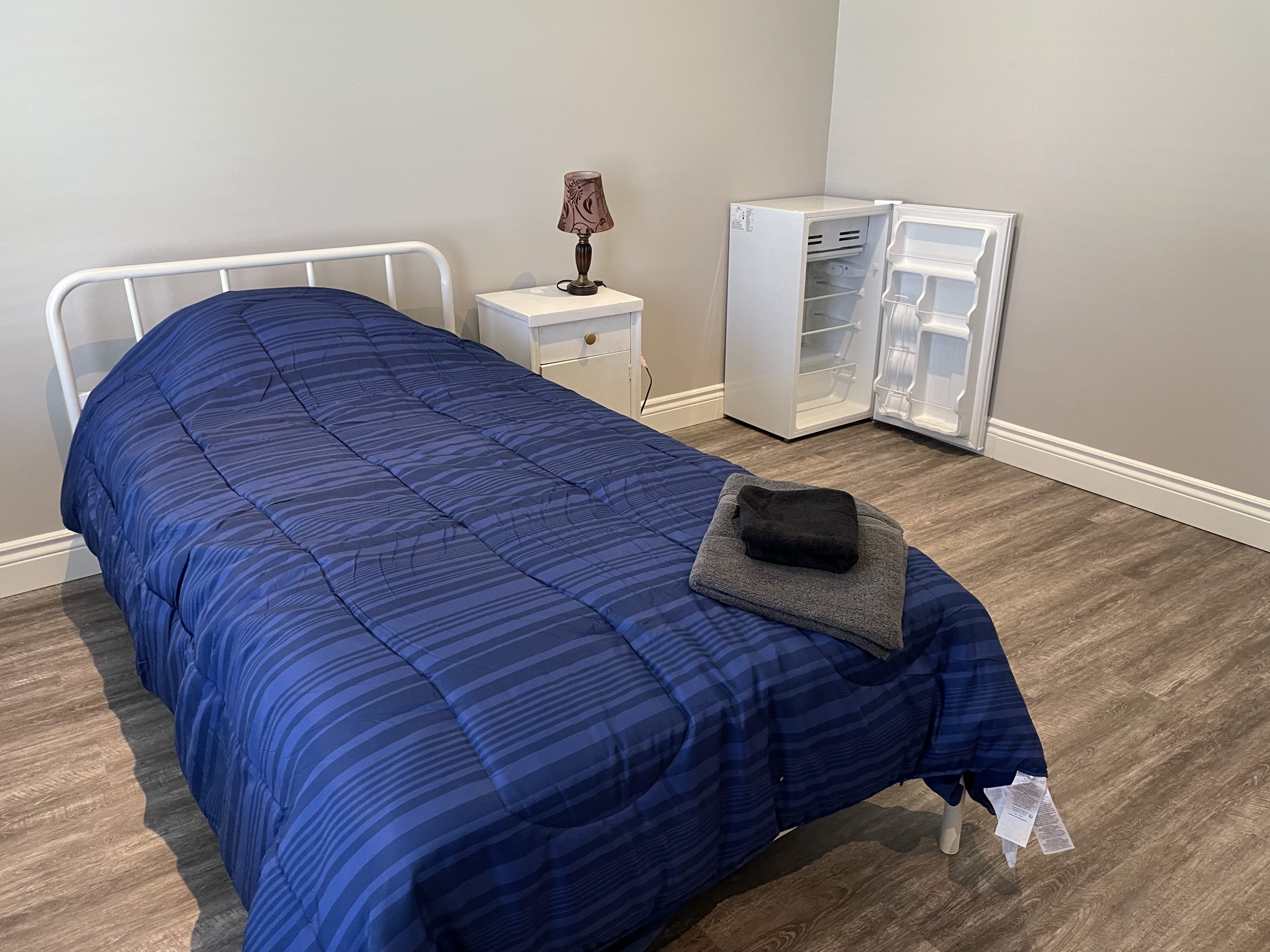 United Way Oxford's goal when purchasing the Light House was to provide a Tillsonburg-based support targeted to meet the needs of those experiencing homelessness or unstable housing.  A supported transitional home would deeply impact residents and allow some of Tillsonburg and Oxford's most marginalized citizens to create healthier outcomes for their future well-being. Partnership with the OCCHC provides primary care, life skills development, mental health/addiction supports, and more to create an environment where individuals can move toward a healthier, stable future.
A Look into the Light House
Residents of the Light House are supported by the OCCHC Housing Team. Members of the team are present at the Light House daily, helping residents settle in while providing day-to-day supports that aim to help them as they become more stable, independent, and improve their mental and physical health.
To further shed light on the day-to-day supports and programs that a transition house provides, we connected with a member of the OCCHC Housing Team, Karlee, who expanded on what these types of supports look like at the Light House:
"Once a week the Light House offers life skills classes. Residents can participate and learn skills that they can use once they secure permanent housing. Some upcoming life skill classes being held at the Light House include baking/cooking, learning how to make your food go farther, gardening, art therapy, and a budgeting class. Most of these services are provided by the Light House Transitional Housing Worker, however the cooking classes are taught by the Oxford Community Health Center dietitian, and the budgeting class will be taught by a local service provider.
Residents have access to all services OCCHC provides. As the Transitional Housing Worker, I can refer them to the appropriate service within the organization. Residents can access outside services as well, and I can assist them with contacting various organizations if they require assistance."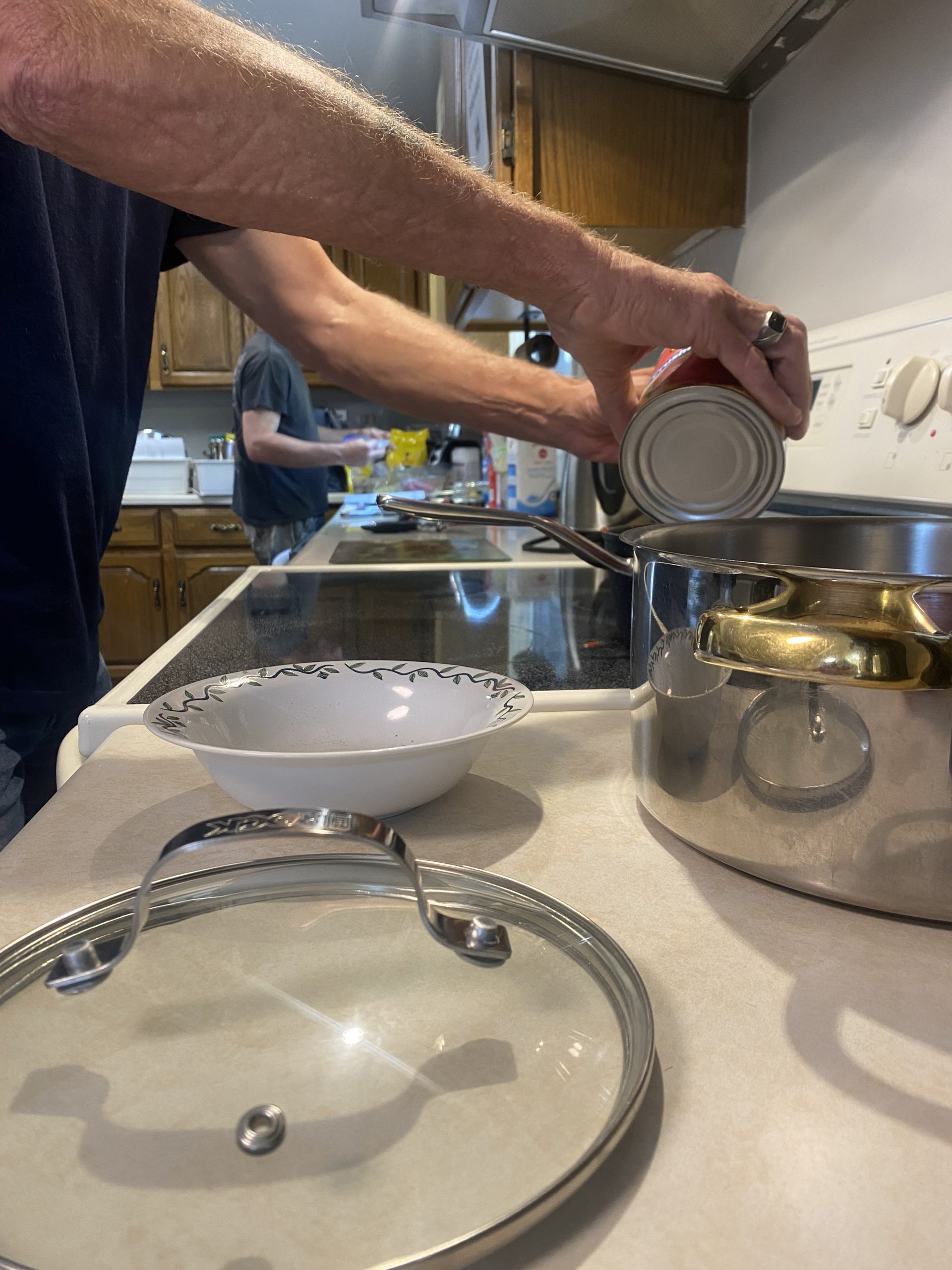 As residents demonstrate their readiness to move forward, the Housing Team works with them to make future plans:
"Typically, I meet with residents for housing meetings where we review housing vacancy lists and look at places within their budget. I may help residents contact landlords and set up viewings and occasionally I attend viewings with the residents. I also help residents fill out housing applications, contact casework with them, or reach out on their behalf. Once a resident has moved out of the Light House, they are transferred to a OCCHC community case worker, who will do home checks with them for 1-3 months."
We also asked Karlee about her experience as a Transitional Housing Worker:
"I enjoy my job at the Light House because it gives me an opportunity to make a difference in my community, while making a difference in the lives of the individuals that stay at the Light House. Being given this opportunity to be the Transitional Housing Worker at the Light House and be a part of the Housing Stability Team at the OCCHC has allowed me to do something I am truly passionate about; I enjoy coming to work each day. During my time at the Light House I have had the privilege to see old friends reconnect, family members reconnect, and individuals come back to the community they were raised in."
The Resident Experience
We had the pleasure of connecting with a Light House resident to learn about their experience at the Light House so far:
"Being able to stay at the Light House has allowed me to get off the streets and into a safe place where I can hopefully be able to get back to work. While staying at the Light House I was able to reconnect with an old friend I had not seen in years. The Light House also allowed me to stay in the town I have lived my whole life in, everything I have is located in Tillsonburg with all my support and family. Having a housing worker work out of the house is convenient and helpful, not having to go somewhere else to receive their help has helped me stay on track. Participating in classes keeps me active. I am looking forward to the cooking classes because I'd like to be able to cook better. I will forever be grateful for the chance that the Light House has given me."
Moving Forward
The Tillsonburg Light House is truly an example of community coming together to help those in need and it would not be possible without the support of local volunteers, businesses, contractors, donors and more.
The Oxford OHT is a proud supporter of the Light House. This collaborative effort exemplifies Oxford's commitment to leveraging opportunities, skills, time, and investment to make a meaningful impact and foster positive social change for all.
Individuals experiencing homelessness or housing instability can apply to participate in the program directly. For referral inquiries for the Transitional House Program, contact OCCHC Intake Worker Deidre McDonald at 519-539-1111 ext 209.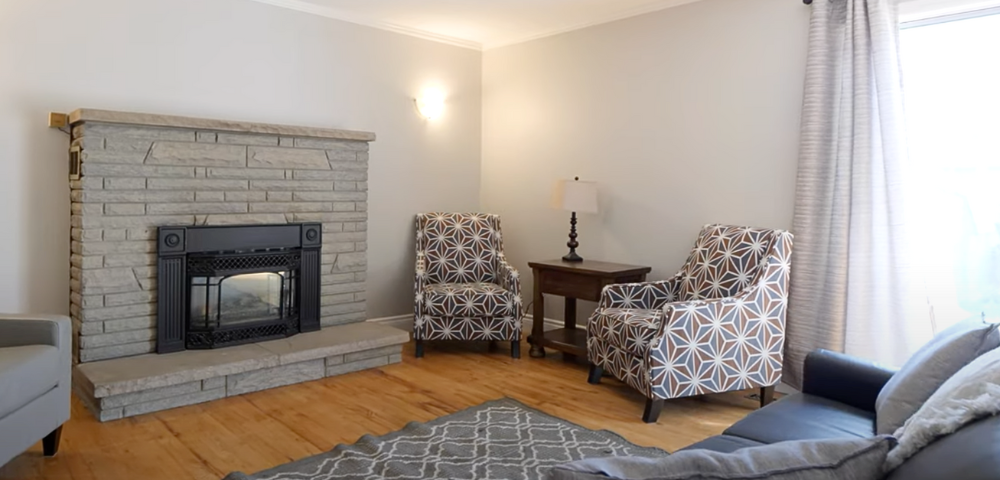 Leave a reply